Band: Pénitence Onirique

Album: V.I.T.R.I.O.L

Record Label: Les Acteurs de L'Ombre

Release date: 16 September 2016

Facebook Purchase/Download

Tracklisting:
1. L'Âme Sur Les Paves
2. Le Soufre
3. Le Sel
4. V.I.T.R.I.O.L.
5. Carapace de Fantasme Vide
France's Les Acteurs de L'Ombre Productions is currently one of my favourite labels – not only are they home to my last best hope at patriotism – South Africa's Wildernessking – but they consistently release shining examples of contemporary extreme metal that tend toward the avant-garde. [1] Fellow countrymen Pénitence Onirique easily qualify for this description with their debut, V.I.T.R.I.O.L.
Tagged as 'esoteric black metal', what can be expected from this album is a well-balanced mix of ritualistic atmospheres and crushing assaults – and while my French is corroded to the point of reddish dust on the wind, the 'esoteric' label is apt, too. With song titles along the lines of 'Fantasy's Empty Shell' and 'The Soul on the Sidewalk' and a band name that translates as 'Dreamlike Penitence', this is not the most accessible, pedestrian content we are dealing with: there is definitely an intellectual quotient to this two-piece, who cite alchemical and mystical sources of inspiration in their bandcamp album description. To put it another way, if you were to light a sulphurous fire under the hypnotic ambience of Oranssi Pazuzu [1], the resulting blend of ferocity and introspection would be fairly close to Pénitence Onirique's sound: a highly melodic – rather than thrashy riff-based compositional style – employing clever repetitive passages to emphasise its ritualistic message.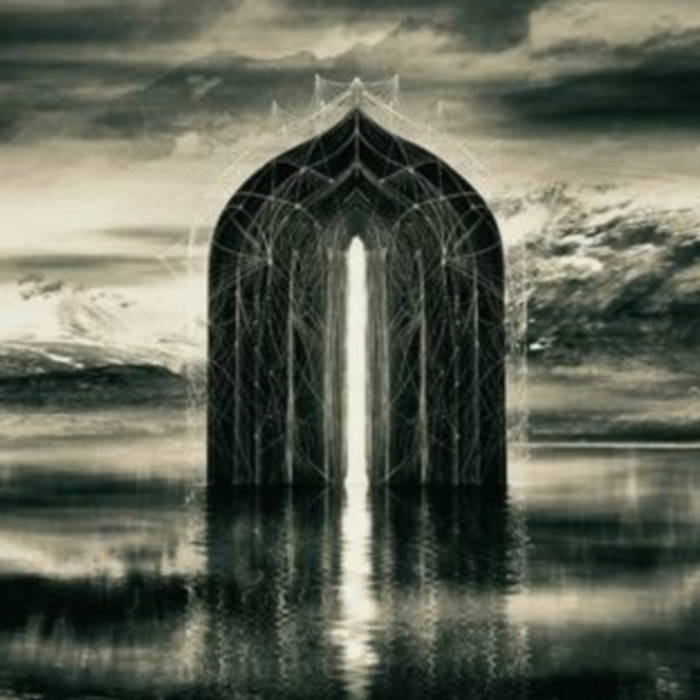 The main theme of 'Le Sel' typifies this methodology, evolving in complexity as the song develops – positively emulating the likes of Mgła. An abundance of ringing, open chord strumming emphasises the brooding menace inherent in the music (without resorting to programmed keyboard soundscaping), while vocals are rooted in the 'rasping screech' spectrum of black metal styling – although the few well-placed growls interspersed on 'Le Soufre' add texture. Throughout the album, drumming is understated – while well-matched and complementing the ensemble effect, the percussive presence in the final mix steps back from the spotlight.
The title track [2] stands out with its Behemoth-esque styling manifesting in a downtempo introductory riff overlaid on a furious drum line. The 'quiet' bridge passage, with its subdued yet nevertheless frenzied strumming in the background, still gives me chills as it gives way to a repetitive, but instantly memorable lead line. My only misgiving with 'V.I.T.R.I.O.L' is that the track's ending is unexpected and happens altogether too soon. This anticlimactic tone is carried over to 'Carapace de Fantasme Vide' unfortunately, and the album fades off, leaving you wanting more – something of a disappointment, especially given the unhinged vehemence with which 'L'Ame sur les paves' kicks off. A shame, because the remainder of V.I.T.R.I.O.L is tight, harsh and vaguely unsettling, without straying too far into death or prog territory.
Apart from the hunger V.I.T.R.I.O.L incites in me, this is a very solid effort indeed, especially for a first full-length release. Historically, France has enjoyed a healthy black metal scene, from its notoriously closed Les Légions Noires beginnings, through long-lived acts like Blut Aus Nord or Seth holding the fort and paving the way for fresh, upcoming bands like K.F.R and Abduction [3]. With the release of V.I.T.R.I.O.L, Pénitence Onirique can now stand (or lurk) proudly among these: great production, clever composition, accomplished musicianship and menacing subject matter – all in all, a winning recipe.
FOOTNOTES
1. Whose 2016 album, Värähtelijä, was Broken Amp staff writer Josh Lee's pick for Album of the Year.
2. My first exposure to Pénitence Onirique was the track 'V.I.T.R.I.O.L' included on the 2016 Les Acteurs de l'Ombre label sampler, available for free download.
3. While Pénitence Onirique's photoshoots feature blank, mirrored face masks, Abduction's take on black metal anonymity makes chilling use of plague doctor masks.