Der Weg einer Freiheit
Band: Der Weg einer Freiheit

Album: Finiterre

Record label: Season of Mist

Release date: August 25th 2017

Facebook Purchase/Download

Tracklisting:
1. Aufbruch
2. Ein Letzter Tanz
3. Skepsis Part I
4. Skepsis Part II
5. Finisterre
Ah, the glories of German black metal. You've got the soaring atmospheres of Imperium Dekadenz, the martial spirit of Endstille and the old-school, uncompromising attitude of Nargaroth. There's the symphonic polish of Agathodaimon, the technical prowess of Dark Fortress and the seething misanthropy of Darkened Nocturn Slaughtercult. Then you have the pagan stylings of Nagelfar and the post-black introspection of Downfall of Gaia, and even the epic soundscapes of Falkenbach to consider. But then you also have bands like Der Weg einer Freiheit, who show elements of all these disparate artists on Finisterre, their latest release – and even go so far as to describe this amalgam of influences as being "a work entirely of their own expression despite never trying to cover up their roots". [1]
It's refreshing for me to see bands actually acknowledging their influences instead of pretending to some purely original accomplishment: within extreme metal there are tropes that all bands keep returning to [2] out of necessity, but it's how they do this that guarantees success or failure. And thankfully, Der Weg einer Freiheit have crafted a believable, strong record in Finisterre, one that may draw from a vast multitude of sources, but never sounds exactly like any of them.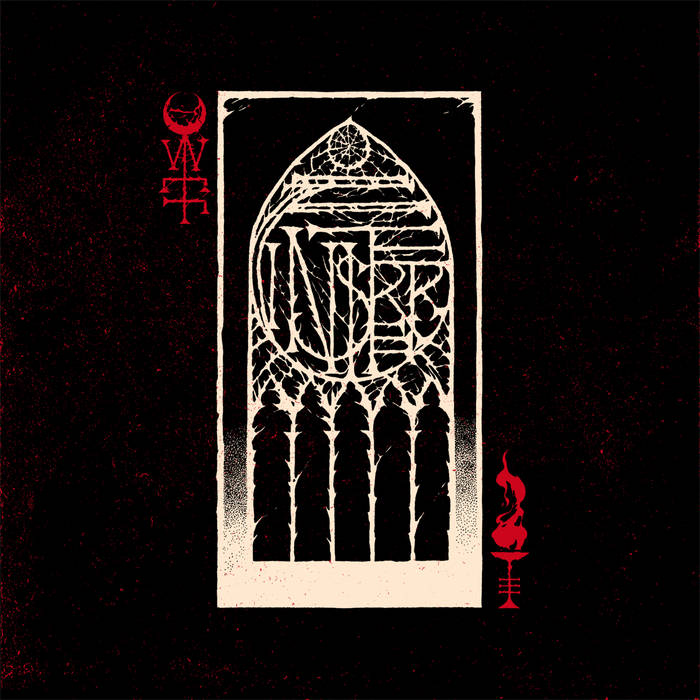 What sets this album apart for me is its constant evolution: again, not a wholly original trait, but Der Weg einer Freiheit achieve this organically – relying more on natural synthesis than contrived analysis to blend passages and sounds together. The subtly shifting, open chord introduction of 'Ein letzter Tanz' exemplifies this: these bell-like, ringing tones slide seamlessly into untamed intensity the moment the vocals kick in. The bridge section before the outro overlays a strong tremolo melody on melancholic, single string notes before returning to the chord-driven nature of the opening passages – all naturally, smoothly and beautifully executed. This flows straight into the best drums on the album: the driving, rolling rhythm with which 'Skepsis Part I' kicks off is more epic battle metal than black, but the austere atmospheres that take centre stage keep the gloom coming. This instrumental cut is one of those typically black metal "breathing spaces" – a largely ambient piece that sets you at ease before Part II of the composition tears you a new one. The decision to split 'Skepsis' into two separate entities is an interesting one, and not the path followed by the band on earlier releases – specifically their eponymous debut or 2011's Agonie.
Other highlights must include the fist-in-the-air martial aspect – a characteristic felt more keenly on the band's 2009 self-titled album than on later offerings and a welcome return – the clean vocals impart on 'Aufbruch' and the stunning strings that close the album on 'Finisterre'; this last track also has some of the more interesting vocals on the record, as founding member Nikita Kamprad's delivery at times takes on a barking, staccato tone recalling Swedish mainstays Shining or Watain.
All in all, a pleasure to listen to, and a marvellous example of how younger acts can effectively draw and build on the rich, varied history of black metal. It's testimony to the prowess of this band that the nearest comparison I can draw among other 2017 German black metal releases is to scene stalwarts Nargaroth's Era of Threnody: while not the fan favourite among Nargaroth supporters [3], its range does set it apart from earlier records. Like Era of Threnody, Finisterre balances blistering assaults with severe, angst-y ambience. All in all a more polished result than 2009's Der Weg einer Freiheit, a tad harsher than 2012's Unstille and more balanced than 2015's stylistically scattered Stellar, Finisterre is arguably Der Weg einer Freiheit's most accomplished release yet.
FOOTNOTES
Taken from the official press release.
Unless you're The Botanist, whose reliance on hammered dulcimer over guitars as a main instrument is a unique perspective within all metal, not just black.
See this interview with Nargaroth, delivered in Ash's typical tones of derision and misanthropy.